After the First Day
Planning for Transition from High School
By: Cindy Gardner, Managing Attorney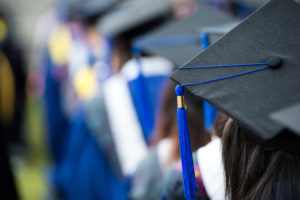 How's back-to-school going so far? The transition into a new school year can be full of nervous energy, even for us at the firm. Last month, I asked you to take some time and envision your child's future. I love hearing from my client's their dreams and hopes for their children. By that same token, I listen carefully to their concerns and fears, which for many is what motivates them to reach out to our firm in the first place. Both are important and when we sit down to create an estate plan, the tools we incorporate aim to help make the dreams possible and keep the concerns at bay.
For those of you with children in high school, I want you to take out that plan and compare it to your child's transition plan. 'What's that,' you ask. I hope that you're saying that because it's been a moment since you've taken a look at it and not because your student doesn't have one. A Transition Plan maps out how a student will acquire knowledge and learn skills they will need to maximize their independence and self-sufficiency in their community. Areas that makeup a good plan include: post-secondary education, employment, healthcare, financial benefits, housing and more. Ideally, transition planning begins at age fourteen and provide for a continuity of services through their 25th birthday.
How do your vision of your child's future compare to their transition plan? What areas are the same? What areas are different? Do goals and related skills align? How is progress being measured? What are alternative options are included? Have you connected with community resources included in the plan? Has Vocational Rehabilitation (VR) been invited to participate?
I know, again there are so many questions and often times the answers don't provide the immediate clarity we seek. That's why this part is so important and takes time. Without a vision about your child's future and a plan to help your child gain skills, the support from a special needs attorney is not as effective.
If you need help with this part, or already have a plan in place and wonder what you'll need to implement it, join us for our What's Next? Seminar on October 28th. We'll be covering this topic as well as diving deeper into creating and implementing an estate plan that works for your family. Attendance is free, though seating is limited. We hope to see you there!
In the meantime, if you're child is in high school and you're planning for the next IEP meeting, here are three things to do:
Speak with your child. Ask them about their goals and dreams and discuss how to make that vision a reality. Having this conversation outside of the IEP meeting will help you both feel prepared and allow your child to take some ownership. Parents still play a critical role as advocates as they know their child's strengths and areas for growth best.
Make sure Transition Planning is on the agenda. If your child is not participating in their IEP meeting, this might be a good time to start. Again, it fosters ownership and helps develop self-advocacy skills. I hear often from special education advocates that even if a student cannot lead the IEP meeting, their presence helps keep the focus on their dreams.
Call Vocational Rehabilitation (VR). Schools should connect students with disabilities to VR for services, but if they have not made the referral reach out. You can also invite a VR counselor to participate in the IEP meeting.
The goal this month is to make sure that there's a plan in place (outside of a financial one and the legal mechanisms) to secure the dream future for your child. It may seem daunting, but believe me it is worth the time.