ABLE Account v. Special Needs Trust
What's the Difference?
By Cindy Gardner, Attorney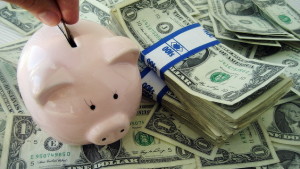 It isn't often that we get to report that Tennessee was first at something that benefits people with disabilities, but the ABLE Act is one such example! Tennessee was among the earliest states to adopt legislation to create ABLE Accounts. The program is expected to be operational later this year. In the mean time, let's cover the differences and benefits of an ABLE account compared to a Special Needs Trust, another tool that allows families to plan for the financial future of a child with a disability.
Before we begin to set out the differences between Special Needs Trust and ABLE Accounts, let us begin with a general rule. To qualify for Social Security Income (SSI) and Medicaid, a person with disability cannot have resources in excess of $2,000 and must have a "limited income." Both ABLE Accounts and Special Needs Trusts are vehicles that allow for "exceptions" to that rule for people with disabilities.
WHAT IS AN ABLE ACCOUNT?
The Achieving a Better Life Experience (ABLE) Legislation was first introduced in Congress in 2006. A group of parents convened and decided to do something about the inequity in our system that didn't allow their children to save money because of the $2,000 resource limitation. For years, people with disabilities, their parents and advocates asked congress to provide a way that would allow them to save money, while still being able to qualify for much needed Social Security and Medicaid benefits. In December 2014 advocacy efforts paid off and the ABLE Act would take effect January 1, 2015. The legislation provides a tax-deferred savings vehicle for people with disabilities, allowing them to save their earnings and other funds for their own future. The law also allows others, such as parents, to help them save.
A person who becomes disabled before the age of 26 may have an ABLE account, but only one. Contributions to the ABLE account can be made by anyone interested in helping save for that individual's future, but total deposits cannot exceed $14,000.00 per year. The account can grow tax-free until it reaches $100,000.00 and it will not jeopardize the person's eligibility for SSI or Medicaid benefits. Once the account grows to $100,000.00, the person's SSI check can be suspended, but they will still be eligible for Medicaid.
Essentially, ABLE accounts are similar to a 529 account that allows parents to save for expected future expenses of post-secondary education for their children. ABLE accounts will be "529A" or "529-ABLE" plans set up through each state's qualified program. In Tennessee, that is the Department of Treasury, but you can use a plan from any state, thanks to recent legislation. Families do not need a lawyer to establish an ABLE account, although it might help to speak to a financial planner familiar with ABLE accounts prior to opening one.
ABLE ACCOUNT FAQS
What is a Qualified Disability Expense (QDE)?
There are strict limits as to what the ABLE account may be used for. Allowable distributions are for any expenses related to the eligible individual's disability, namely: Education; Housing; Transportation; Employment Training and Support; Assistive Technology and Personal Support Services; Health Prevention and Wellness; Financial Management and Administrative Services; Legal fees; Expenses for Oversight and Monitoring; Funeral and Burial Expenses; and other expenses that may be identified in the Internal Revenue Bulletin.
Can my child deposit their paycheck in an ABLE Account?
Yes, your child will be able to save some or all of their earnings in the ABLE account each month, but this will still be considered "countable income" for Social Security. This means that their SSI check will still be reduced just as it was before the ABLE Act.
What should I keep in mind, or what's the catch?
MEDICAID PAYBACK! When the person for whom the ABLE Account was set up passes away, the balance in the account must be paid back to Medicaid (Tenncare) as reimbursement for any services they provided during the individual's lifetime.
ALSO, WATCH OUT! – if distributions exceed an individual's QDEs for the year, one half of the distribution will be considered gross income to the individual, plus a 10% penalty could be assessed on the distribution.
NOW FOR SPECIAL NEEDS TRUST
Contrary to an ABLE account, a 3rd Party Special Needs Trust allows everyone EXCEPT the person with a disability to save money, leave an inheritance, own property and plan and save for future expenses. (But see "Special Needs Fairness Act" footnote 4). A "First Party" Special Needs Trust is the closest to an ABLE account in that the money or asset can be in the beneficiary's name and yet they can still qualify for governmental benefits by "saving" the money into the trust.
Another important distinction is how each account allows funds to be spent. Once money goes into an ABLE account, it can only be used to pay for a QDE. On the other hand, funds in a Special Needs Trust can generally be used for anything that "supplements" a person's benefits. A Trust can also own property, houses, cars, retirement accounts, etc and can even pay for your child to go on vacations or other "fun" things. If the beneficiary dies, it can be left to other children, nieces, nephews, or even to a favorite charity. Special Needs Trusts also allow parents to leave some or all of their estate, such as a home, to their child. Speaking with a lawyer or financial advisor can help parents determine how and when to make these decisions.
THE BENEFITS OF HAVING BOTH
It may be advisable to have both an ABLE account and a Special Needs Trust. An ABLE account allows families and individuals with disabilities to do something that many put off for fear of losing benefits: saving money dedicated for the future! Contributions to an ABLE Account can be made automatically through a payroll deduction. Parents can also ask friends and family members to give birthday or holiday gifts to their child through the ABLE account.
As an example, beginning at a child's birth, if a parent saved $100 a month into an ABLE account earning 6% interest, the account would have $55,555.36 by the time the child reaches their 22nd birthday! That would be a wonderful start to a nest egg for their future!
Having an ABLE Account to force you to save now for your child's future, as well as a Special Needs Trust in your Will, to leave them a portion of your estate, would go a long way towards a great plan for your family's future!