Our Attorneys
James E. "Ed" Maurer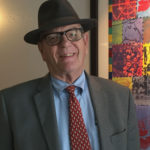 James E. "Ed" Maurer is Co-founder of the Special Needs Law Center, Maurer & Gardner, PLLC. Prior to forming this firm, Ed was General Counsel for the Tennessee Department of Mental Health and Developmental Disabilities (currently Department of Intellectual and Developmental Disabilities, DIDD) for 18 years. Ed is a frequent speaker on topics related to Special Needs Trusts, Conservatorship issues, and Special Needs Estate Planning for families of children with special needs. He graduated from Ohio Northern University, Petit College of Law, where he ranked third in his graduating class. He was selected for Who's Who in American Colleges and Universities. Ed has been a practicing lawyer in Tennessee for over 40 years, devoting most of his career to individuals with disabilities and their families. He enjoys traveling across the state and meeting new families and service providers.
Cynthia E. "Cindy" Gardner
Cynthia E. "Cindy" Gardner is Co-founder of Special Needs Law Center, Maurer & Gardner, PLLC with 25 years of law practice experience. Prior to forming this firm with Ed Maurer, Cindy was Senior Staff Attorney at Disability Law & Advocacy Center of Tennessee (currently Disability Rights Tennessee), where she handled cases related to Special Education, ADA Employment Discrimination, Social Security and Vocational Rehabilitation. She graduated from Oklahoma City University College of Law. During that time, Cindy owned a restaurant which employed young adults with intellectual disabilities for which she received a Dale Rogers Training Center Employer of the Year Award. Cindy continues her involvement with the disability community, serving as former Vice President of the Down Syndrome Association of Middle Tennessee (DSAMT) and current Vice President for the Arc Davidson County and Greater Nashville.
Cheryl Cheffins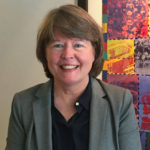 Cheryl Cheffins has dedicated her legal career to pursuing the rights of adults and children with disabilities. At the Special Needs Law Center, she concentrates her practice in Social Security Disability, special education and related civil matters in the administrative process and in federal court. She has successfully obtained appropriate educational programs, inclusion of children in the least restrictive environment, tuition reimbursement for private school placements, payment for independent educational evaluations and compensatory education. Cheryl graduated from Nashville School of Law, where she ranked fifth in her graduating class. She is an active member of several disability rights group including Tennessee Disability Coalition on Education, Tennessee Alliance for Legal Services' Special Ed and Juvenile Justice Taskforce, and the National Organization of Social Security Claimants' Representatives among others. She also recently served on the Board of Directors for Autism Tennessee.