Fall Trainings & Events
We're k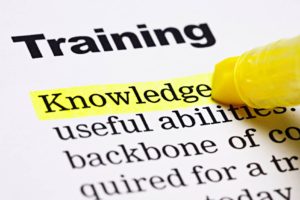 icking it into high gear over the next few weeks holding trainings that share with families what they need to know about planning for the future of a loved one with a disability. Futures planning can be stressful; that's why Cindy Gardner breaks it down into seven steps–the first three which anyone can do own their own.
Please join us at one of the events below to learn about special needs trusts, estate planning, and conservatorships. These are individual tools that when combined create a plan that helps you achieve your vision for your child or family member with a disability.
Remember, you can always reach out to us with questions by sending an email to info@tnsntlaw.com or by calling our office at 615-509-4677.
AUGUST 29, 2017 | 1:00 pm
Warren County Disability Information Session
Warren County High School
McMinnville, TN
SEPTEMBER 9, 2017 | 8:00 am – 4:00 pm
Autism Can Work Conference
Cross Point Church
Nashville, TN
SEPTEMBER 16, 2017 | 8:00 am – 3:00 pm
Autism Educational Conference
Bridgewater Place
Knoxville, TN
SEPTEMBER 20, 2017 | 12:00 – 1:00 pm
SpecialCare Lunch & Learn
Capital Financial Group
Brentwood, TN
SEPTEMBER 23, 2017 | 9:00 am – 12:00 pm
Super Sports Saturday at ABLEyouth
Williamson County Recreational Center
Franklin, TN
OCTOBER 12, 2017 | 6:00 PM – 7:30 pm
Nashville IDD Housing Group Community Meeting
Belmont United Methodist Church Community Center
Nashville, TN
OCTOBER 18, 2017
Transitions Workshop at Fort Campbell
Fort Campbell
OCTOBER 20, 2017 | 8:30 am – 11:30 am
TN Disability Pathfinder Community Education Series
Knoxville, TN
OCTOBER 28, 2017 | 8:30 am – 12:30 pm
What's Next 2.0 Seminar
The Arc Davidson County
Nashville, TN
NOVEMBER 4, 2017 | 10:00 am – 3:00 pm
DSAMT Buddy Walk
The Hermitage
Nashville, TN